Bring On The MEAT: This Sneak Peak Features Our Smoke Show- Our Smoked Duck and Parmesan Risotto
Trust us when we say we love plants, which is why we serve fresh local produce and veggies too! However this week we are focusing on MEAT for the main course and for dessert, so let's dive in!
What's on the dinner menu for tonight? 
Our ever-changing menu isn't a joke as it changes every, single, day! Some stay and some go, but this gives you the freshest options from the island straight to your plate. We are showcasing our smoked duck, lightly seasoned with fresh rosemary, salt, and pepper, and smoked to perfection for 2.5hours, until crisp on the outside, and juicy on the inside.
Our secret weapon (other then our staff) is our high-tech oven! Good food needs the good equipment to match. Pairing duck and cheese, yes please! The house-made risotto has sweated onions and garlic, mixed with pieces of the smoked duck and the creamy goodness of parmesan. Topped with, yes of course housemade, parmesan crisps, this is the perfect way to celebrate any occasion at our restaurant.
Now it's time for the final course, dessert!
Save Room For Dessert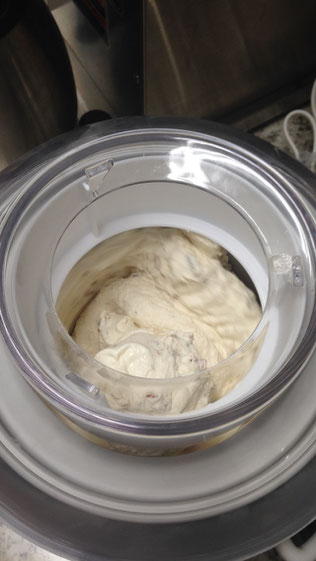 We are going big with the meat theme, and maple and bacon have to be the best dynamic duo. 
Our maple bacon ice-cream was made in house with smoked bacon, real local maple syrup drizzled in and churned to perfection. If you didn't think it could get any better, just wait. This bad boy is topped with maple flakes and CANDIED BACON!! Sweet and savoury, crunchy and smooth, this is the perfect way to get a decadent dessert while cooling off for the summer.
*HINT for our next sneak peak...we will be showing our love for our plant-eaters