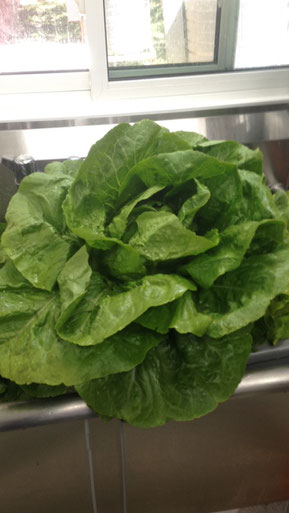 Our restaurant boasts on having fresh produce and we want to show you why. 
We take pride in where our vegetables, meats, and ingredients come from because we care about what we put on your plate. Our food is from the finest ingredients from the island, where we support local when we can, and want you to know where your food is coming from.
The lettuce heads (which are bigger then your head), shown above and below, were picked straight from the ground, brought from the farmer's market, to our kitchen to be cleaned and prepped for our dishes. This is as fresh and as green as it gets, just natural produce from the ground to your plate. 
This is what we serve you to continue to live up to our name.