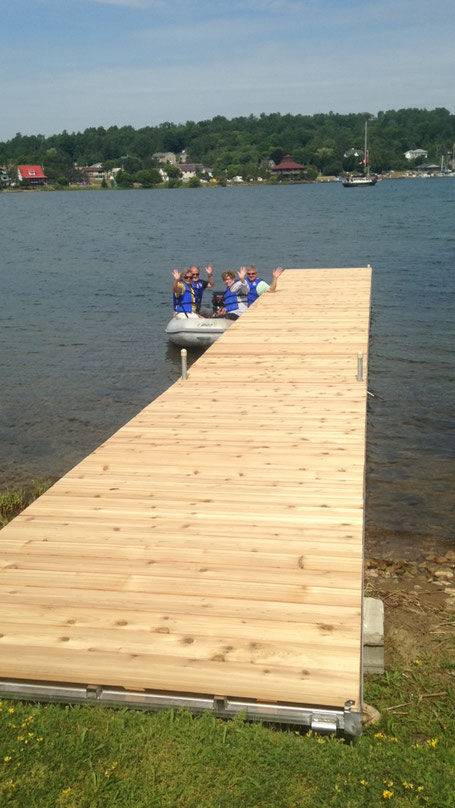 Waving goodbye after a fantastic buffet breakfast over here at The Live Edge. 
When you stay at 'The Inn at Gore Bay' our complimentary breakfast is included. This is a full breakfast plus the extras. All made in house, like our buckwheat pancakes, French toast, fresh fruit, toast, eggs, homefries...and all served in our beautiful dinning room. 
Thank you for being our first Dinghy Dockers, our coined term, and we cannot wait to see you here again soon. 
If you are not staying at The Inn, you can still enjoy breakfast with us. Breakfast is open to the public for $15 per person by reservation, as our dining room is small. Just email us at: reservations@theliveedge.ca or call us at 705-282-3375.