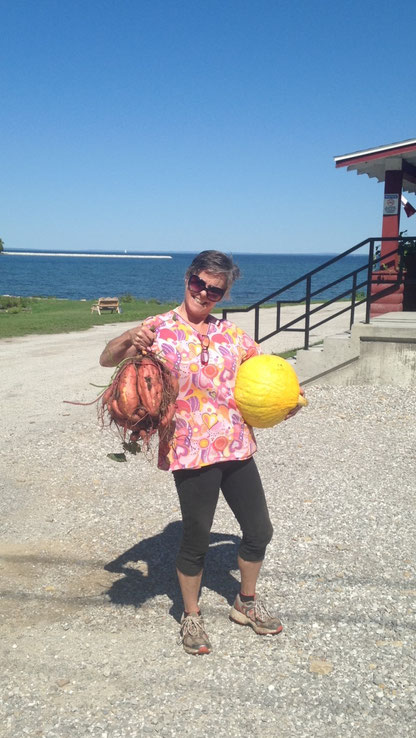 From squash bigger than your head, to these beautiful sweet potatoes ready to washed, seasoned, cooked, and served, we have you covered for your next meal here.
Our 'chef's veg' on out 'ever-changing menu' is always changing because our produce is based on the freshest seasonal vegetables we can get. Today we received these beautiful basket of tomatoes, ripe & sweet watermelon (perfect for our fruit salad at breakfast), and zucchini that puts the grocery store ones to shame. 
We really take pride in the dishes we create and will be changing our menu so you can have a variety of meals with a variety of ingredients. 
Supporting local never tasted, or looked, so good!