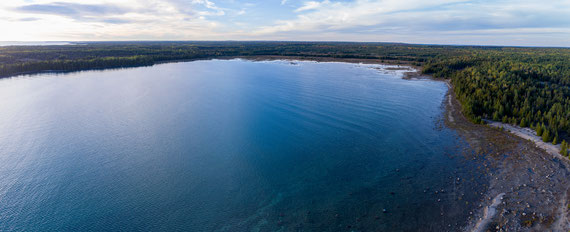 Don't be fooled by the name, Misery Bay will leave you in awe as it's surroundings are always changing depending on the water levels.
One of our FAVOURITE spots on the Island! You might be curios how 'Misery Bay received it's name. This is just what we heard, so take our mini story  with a grain of salt, however the reason why it's called Misery Bay?
-Back many moons ago boats would get shipwrecked here due to the high fog that would cloud the vision of sailors, so they could not see the shallow water levels and would get stuck in Misery Bay. Oh the Misery this caused, but no more, now it should be your new go to spot!
Misery Bay can look different from week to week, Mother Nature never fails to surprise us! When water is low, it reveals the limestone, shown in the Blog Post Preview, but when the water levels are high, the rock is covered for you to see more of the beautiful green-blue lake. Oh Misery Bay, how we love you and you are only approximately 30 mins away from us here in Gore Bay.
There are hiking trails so you can explore the wetlands, you can walk in the water on the rocks, or even go swimming. There is a trail that goes all around Misery Bay, and there are more trails you can check out on the other side (you just have to cross  the water to get to). However depending on the water levels, you might have to wait until they lower to get across!
Go out and explore, re-visit Misery Bay or if you are going for your first time, we promise you won't be disappointed!