---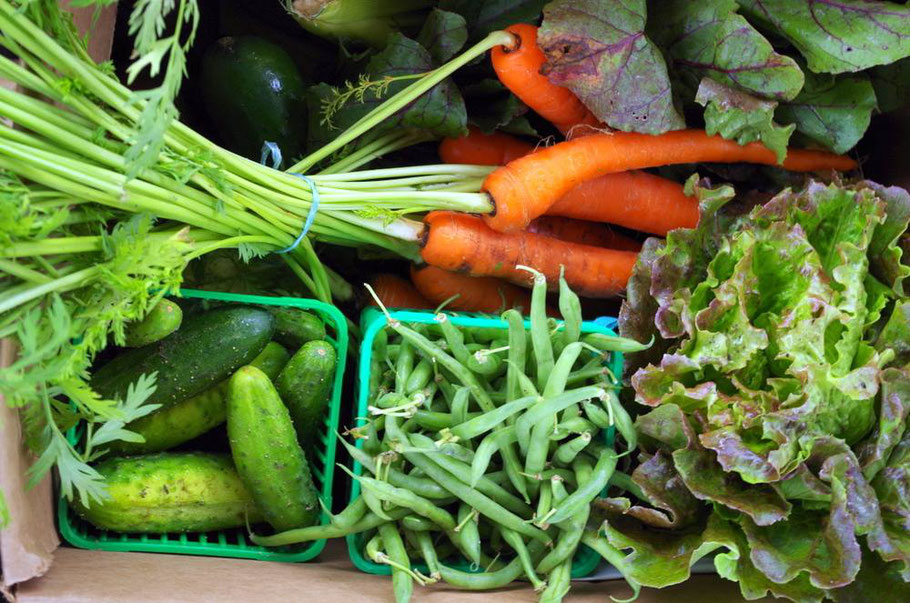 *Note due to our menu changing constantly, please be aware that some options on the website may change from what we have, just so you can have the FRESHEST produce available. 
---
---
Be Our Guest: Complimentary Breakfast For Guests at The Inn at Gore Bay
One of the perks of staying with The Inn at Gore Bay is our breakfast buffet is included!
We invite all our guests staying with us dive in and enjoy our complimentary breakfast in the Live Edge dining room. 
Breakfast Menu
Served from 7:00am to 10:00am daily, Monday-Friday
Served from 8:00am-10:30am on Weekends 
Reservations For Breakfast:  If you are not a guest at The Inn at Gore Bay, please just give us a call and we can make a reservation for you.  *Starting at $10.00 per person for Cold Buffet, and $20.00 for full breakfast including buffet.
---
From Breakfast Meetings To Bringing A Friend:  If you need a delicious and nutritious way to start off your group's busy day or if you are staying at The Inn at Gore Bay and want your friend or family member to join you for breakfast, please just give us a call and we can make a reservation.  
---
---
NOTE: We are Closed for Lunch for the Season, unless by Special Request.
Please email us by clicking the link above or call us at 705-282-3375 to make special reservations for Lunch. 
---
Served from 5:00pm-8:00pm We take reservations until 7:30pm) Wednesday through Sunday. *Menu Subject to Change
Appetizers
Our house-made Trout Cake with habanero mango aioli-18
Charcuterie Platter for Two with assorted local and cured meats, fine cheeses, and olives. Served with crusty bread. $22.00
White Fish Chowder, New England Style (GF, DF)
Full Soup-$12.00, Half Soup-$8.00. 
Soupe du jour: Fresh Garden Vegetable Soup (Vegan)-10, Half Soup-6
Mains
 All Mains Include: fresh roasted vegetables, rustic roasted potatoes, and a house or caesar side salad of your choice
*Vegetarian, Dairy-Free and Vegan options available,. Please ask your server for more details!
Herb dusted chicken with a ruby basil jelly (GF, DF)-28
Burt Farms slowly cooked beef, in our local veggie loggers stew with rustic roasted potatoes (GF,DF)-30
Fresh Local Rainbow Trout, baked and dusted with herbs (GF,DF)-28
Pasta Of The Day
Local Lamb smothered in our house-made bolognese sauce, over a bed of fettuccini noodles (DF)-30

Desserts
 All our desserts are fresh and made in house. Please ask your server what we have for tonight. 
*This is a sample menu, as our menu is constantly changing, to give you the freshest produce and meats. 
GF- Gluten Free
DF-Dairy Free
V-Vegan
---
---
We are thrilled to announce that our small dining room is fully licensed with the A.G.C.O. We have a selection of Spirits, Local Beers, and Signature Drinks from the Island to continue to offer a unique twist to fine-dining and still support local. 
Come try a taste of summer with our new and refreshing alcoholic beverages. Just note that we are still waiting for more of our local gems to come in, and will be expanding our drink menu. 
Thank you for your patience and please enjoy!
---
Right now we have beer from Manitoulin Brewing Co. and our local Split Rail Brewing Company. Please see our list below to see the types of beer we have on tap.
We are still looking to expand our selection as we just became licensed, but wanted to get the beer flowing!
All craft beer is $6.50 for 12oz or $8.00 for 16oz
---
Manitoulin Brewing Company makes sure you are on island time when enjoying when of their brews. We carry 2 different types:
Cup & Saucer English Ale- dark amber colour, with Carmel aroma and a malt finish. 
Lemon Weisse- inspired by the traditional German wheat beer, using local Farquhar's Dairy Lemonade. 
---
Right in our backyard, Split Rail Brewing Company makes supporting local easy with these two different types of beer we offer: 
Amber Ale- warm amber with rich malty tones and a soft toffee end
Loonsong Oats Stout- a rich dark brown-black colour with warm coffee, caramel, and molasses taste with a smooth (no bitter) taste.
---
Whether you are running from beers and climbing trees, we offer two different types of beer for you to enjoy a taste of Northern Ontario:
Bear Runner- blonde ale, golden in colour, nice and light using prairie malts.
Tree Topper- red ale, with hints of citrus and perfect after a hard days work. 
---
You can always venture off the beaten path with Muskoka Brewing Company. We have a limited summer brew on tap for you:
Summerweiss Tropical Wheat- This wheat beer has the taste of mango and passionfruit, the perfect way to taste summer.
---
---
See our twist on classic drinks to be the perfect pairing with your meal.
---
We have our unique alcoholic drinks inspired by the island. With local maple syrup, fresh strawberry, and vodka with a twist, we have your Ceaesar by the lake you can sip away while being on the edge of the water. 
All of our Signature/Specialty drinks are $9.00 each with 1.5oz of Crosscut Vodka or Gin
Casar By The Lake- Crosscut Vodka or Gin, Walter's Caesar mix, a splash of lemon, served on ice with a skewer of pickled gems
Huron Blue- Crosscut Gin, home-made blueberry syrup, Fever Tree elderflower tonic, and a splash of maple syrup on ice
Lemon Vodka Twist- Crosscut Vodka, Fever Tree Sicillian lemonade, a splash of maple and lemon, on ice. 
Richard's Gin Maple- Crosscut Gin, local maple syrup, Fever Tree tonic water on ice, with a slice of lemon
Strawberry Bliss- Crosscut Vodka, slices and mulled strawberry, basil, a splash of maple syrup and Fever Tree tonic water on ice
---
We have a wide selection of wine for you to pair with your meal. Ask your server which wine they would recommend with your selection. 
Un-Corked
If you wanted to bring your own bottle of wine, we charge a corking fee of $20 per bottle .
---
We also have refreshing non-alcoholic beverages for you to enjoy, so you don't miss out on taste or enjoying yourself.
All drinks listed below are NON-ALCHOLIC
Non-Alcoholic Beers
Heineken Beer-$4.75 
Partake-$5.00
Budwieser-$3.50
Non-Alcoholic Drinks
Milk-$2.00
Orange Juice or Chocolate Milk- $2.50
Bulls Head- Ask your server for flavours- $5.00
Carbonated Water, Soda Stream- $1.75
Fever Tree Tonic or Sicilian Lemonade-$2.75
Non-Alcoholic Specialty Drinks
Grapefruit Spritzer-grapefruit, organe juice, homemade honey syrup, soda water and basil leaves
Strawberry Basil Bliss-blended strawberries and basil, with homemade honey syrup, and tonic over ice
Huron Blue-home-made blueberry syrup, Fever Tree elderflower tonic, and a splash of maple syrup on ice
Virgin Cesar- Walter's Caesar mix, a splash of lemon, served on ice with a skewer of pickled gems.